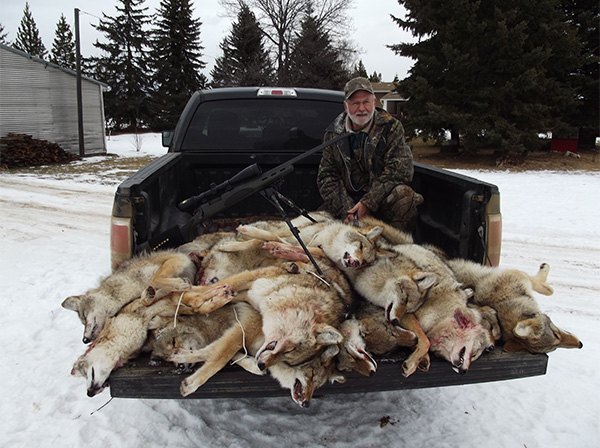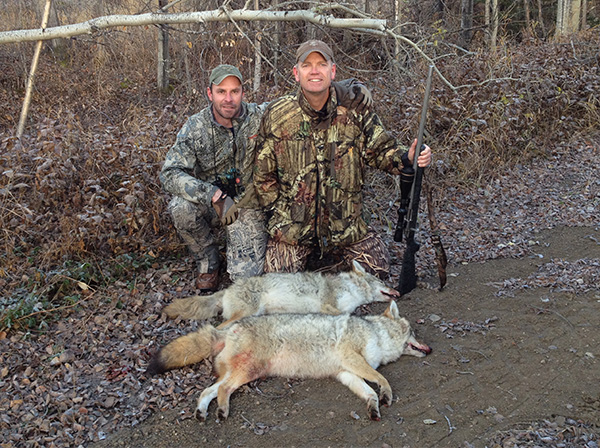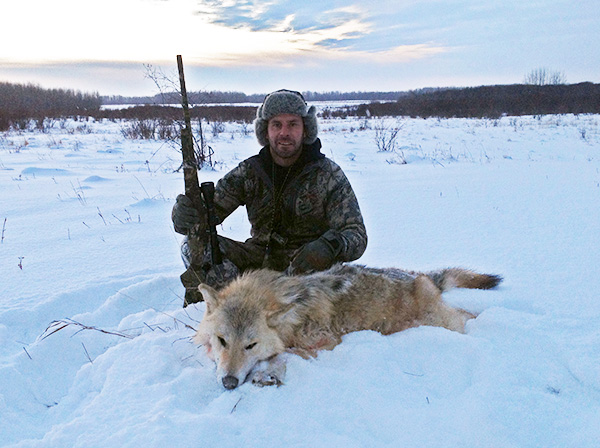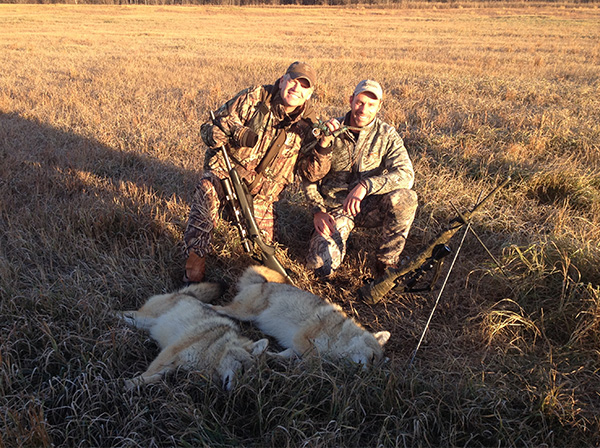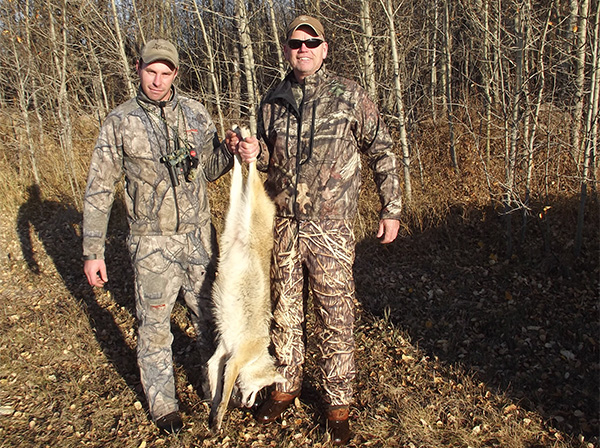 Explore Wolf & Coyote Hunts
Wolf populations in Alberta are very strong, and Northern Edge Outfitting is proud to offer one of the highest percentage wolf hunts available.
Bringing wolves into bait is easy; keeping them there consistently is the challenge. Since wolves are continuously on the move, we work with the wolves' natural travelling instinct and utilize a network of baiting areas along with calling tactics to provide you with a highly effective harvest. Persistence, patience and relentlessness are the keys to a successful wolf hunt. Wolves are clever animals and harvesting one is a true accomplishment.
For a change of pace, we can pursue the large population of coyotes in our farmland areas that are also responsive to predator calls. Shot opportunities are frequent during our hunts, so we should be able to harvest between 5-10 coyotes a day, many in shotgun range.
A hunt with Northern Edge Outfitting, one of the best outdoor outfitters in Alberta, is sure to be an adventure you will never forget.
6-Day Hunts
1-1 or 2-1 Hunts
All Meals & Lodging
Guide
Game Preparation for Transport
License, Allocation Fee & Tax
Shipping of Trophies & Meat
Airfare
Transportation to & from Edmonton International Airport
Hotel Room Before & After Hunt (If Necessary)
Terms & Conditions For Booking A Hunt
All Funds in USD
50% Deposit
All deposits are non-refundable.
Contracts will be issued upon booking